159 Barkly Avenue, Burnley VIC
1300 552 052
(FAX) 03 9815 6800
Contact Hours 9:00am - 5:30pm
info@ib.com.au
Email Settings For Outlook 2016 On Mac
These instructions are intended specifically for setting up a new email account in Microsoft Outlook 2016 for MacOS 10.11.3

You will need the following... 

Email Address
Email Password


Open Microsoft Outlook 2016

To set up a new email account or edit the settings on an existing one, click the Tools menu and then select Accounts to open the Accounts panel.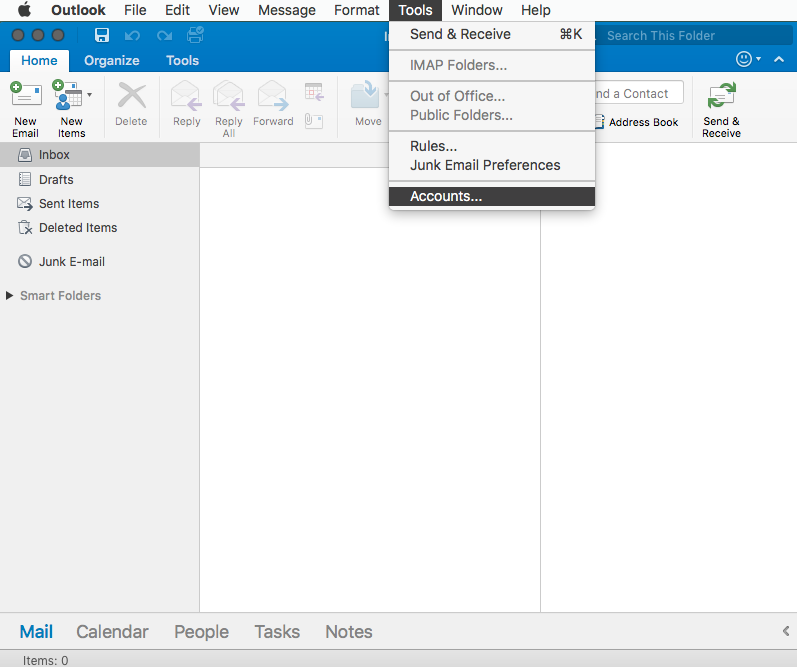 The setup process is slightly different depending on whether you have any existing email accounts configured in Outlook 2016:

Setting up your first email account: 

If this is your first time setting up Outlook 2016, you will need to click on the envelope icon next to the third option: Other Email (iCloud, Google, Yahoo!, or other accounts):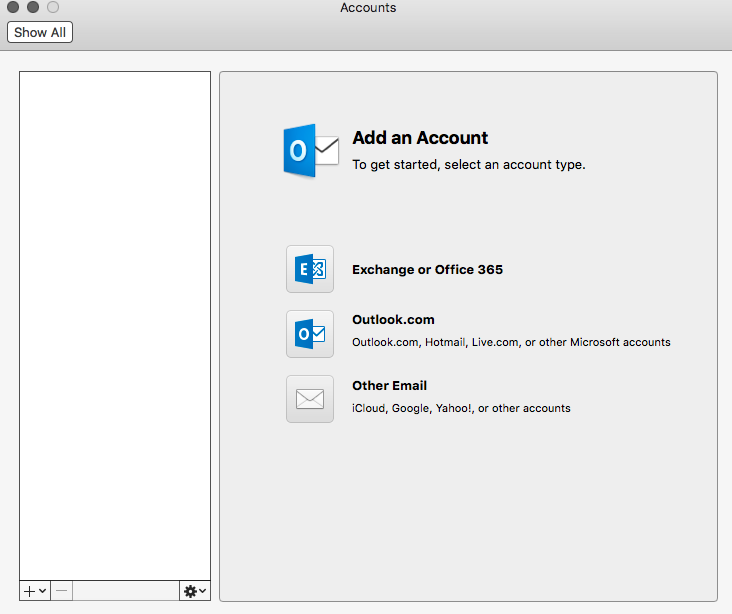 Setting up an additional email account: Once any email account has been set up in Outlook 2016, additional accounts can be added by clicking the plus sign in the lower left corner and selecting Other Email… from the pull-down menu: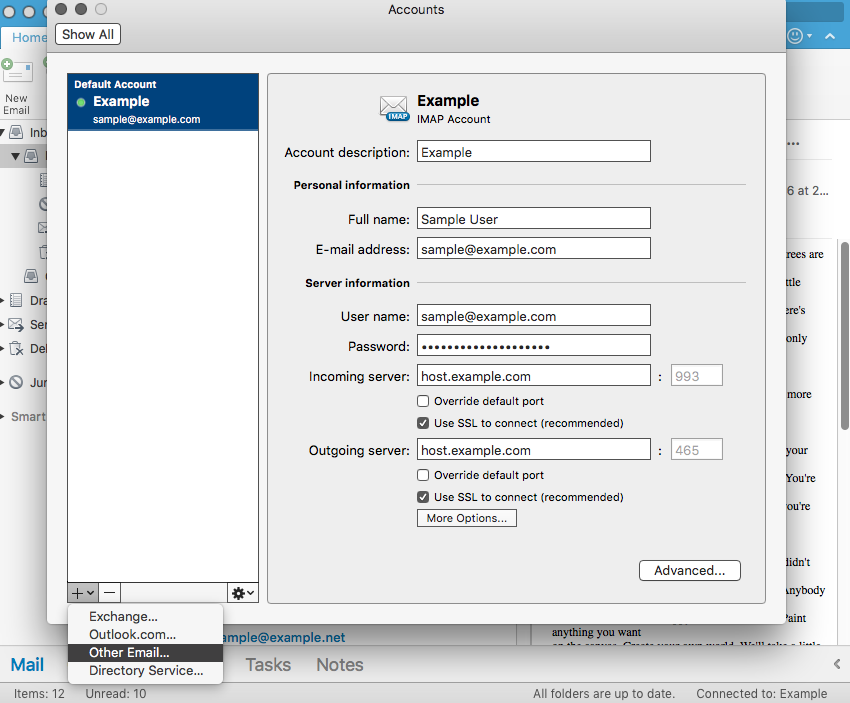 Settings for Manual Setup, enter the following:
Enter your email address
Enter your password
Enter your email address under User name
Select IMAP under Type
Enter mail.ib.com.au as the Incoming Server and ensure that Use SSL to connect (recommended) is selected. The port will default to 993 which is correct.
Enter mail.ib.com.au under Outgoing server and ensure that Use SSL to connect (recommended) is selected. The port will be 587 but 25 and 465 can also be used.
Click More settings... and ensure Use Incoming Server Info is ticked. (leave unqualified domain blank)
Click OK to close the More Settings... menu.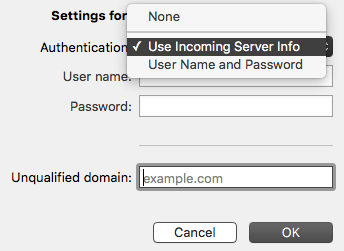 Click Add Account
Your email configuration is complete! Close all windows from the set up and relaunch the application.
BACK